Handcrafted

Websites.

Predictable

Pricing.
Web development subscriptionsto get your idea into production.
Experiences that feel just right, guaranteed
Building on over
6 years
of experience
Academic Tutor for Automated Software Testing

CODE University of Applied Sciences

2020 - 2023

Running Workshops and personal tutoring for Software Engineering Students, Entrepeneurs, and employed Software Engineers.

Automated Software Testing
Teaching
Python
Docker
JavaScript

Full-Stack React & Haskell Engineer

digitallyinduced GmbH

2020 - 2022

Building custom MVPs and long-term projects.

Extending a type-safe full-stack Haskell web framework and tooling (including continuous deployment platform) for internal and external development.

React
Haskell
PostgreSQL
Docker
IHP
TypeScript
Wordpress

Full-Stack Web Developer

arcus(x) GmbH

2018 - 2020

Refactoring a legacy AngularJS web application to a modern React stack.

TypeScript
Legacy Systems
Auth0
AngularJS

Full-Stack Web & Java Developer

bonprix

2017 - 2018

Extending, refactoring and bugfixing of a large E-Commerce shop. Extending and refactoring of internal development tooling.

Developing and conceptualizing of internal software suite for purchasing.

TypeScript
Docker
Java (Spring Boot)
Vaadin
React
Project Spotlights
Project: Trove of Lore
Design & Development: Content Search & Shop
Ongoing since 2023
Software implementation, brand design, navigation design, and screen design for a tabletop-roleplaying games content creation website and shop.
Designed in Figma.
React
Stripe
Prisma
TypeScript
Remix
PostgreSQL
TailwindCSS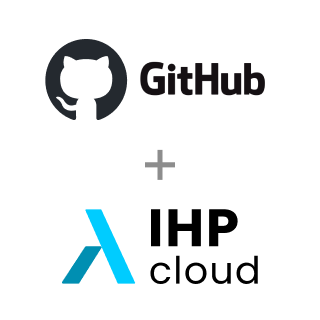 Project: IHP Cloud
GitHub Integration for Continuous Deployment
At digitallyinduced
IHP Cloud was the official way to deploy IHP projects. I implemented the GitHub integration, which allowed users to connect their GitHub repositories to IHP Cloud projects, triggering a new deployment whenever the main branch was pushed to.
IHP Cloud was shut down 6 months after I left digitallyinduced.
Haskell
IHP
Docker
GitHub
PostgreSQL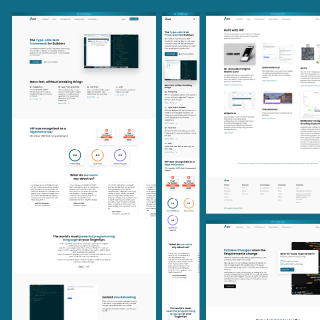 Project: IHP Landing Page
Implementation: Responsive Landing Page
At digitallyinduced
I built the revamped version of IHP's landing page. Fully responsive, and pixel-perfect to the designs!
As of the time I'm writing this (November 2023), the website is near-identical to how I built it.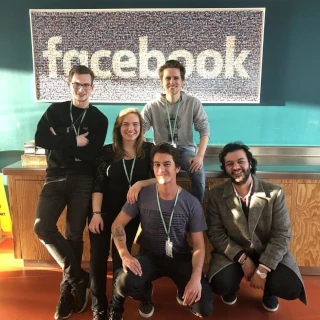 Project: NOTify
Winner of Facebook AI Hackathon
November 2018
A smart AI notification filtering service that shows you only relevant notifications. Automatically schedules others currently irrelevant notifications for later, when they become relevant.
Our hackathon team of 5 was invited to Facebook's Paris campus.
Plans
Web-App
Want to build the next Google Sheets? A social network? This one's for you.
Unlimited features
Unlimited revisions
Continuous Updates
Resilient Web Hosting
No minimum Commitment
Excellent Communication
Web-Site
Need a landing page? A place for your customers to learn more? This is the one for you.
Unlimited Revisions
Continuous Updates
Resilient Web Hosting
No minimum Commitment
Excellent Communication
No server-based features
Maintain
Don't need more changes? I'll keep all the tech up-to-date, so your project is always like new.
Continuous Updates
Resilient Web Hosting
Critical bugfixes
No minimum Commitment
Excellent Communication
No new Features
Custom
Your project doesn't fit? You just need some advice? No commitment, we'll figure it out.
Fit to your Needs
Excellent Communication